Outdoor Entertainment
Tactical Laser Tag
Welcome to Battle City, Ontario's Premium Laser Tag Experience. Get ready to gear up with the most advanced laser tag system. Our team is ready to deploy you for your mission and exceed your expectations.

Currently only our Mobile Laser Tag Services are Available
Our venue at 690 Taunton Road West in Oshawa is permanently closed. We are working towards opening a new venue in Durham Region in March 2024. Our website will be updated over the next few weeks for our new operation.
This is not old school laser tag! Our system combines the elements of paintball and airsoft (without projectiles), then we merge innovative video game concepts to create a live action event. Our state-of-the-art tagger the Battle Gun is equipped with a red dot sight and brings first-person shooter games like Call of Duty and Fortnite to life.
Our strategic and objective based missions are designed using new age technology and are loved by teens and adults. Players will have to take aim, reload, swap between dozens of primary and secondary weapons, find health and body armor; also making our games a great physical activity.
RESERVATIONS ARE REQUIRED to gear up at Battle City, as Battle City operates outdoors and our team needs time to prepare for your missions. Battle City does not mix Public Admission Games with Birthday Party or Group Function Events.
Tactical Laser Tag is designed for players with a height of 110 centimeters / 3.6 feet or taller.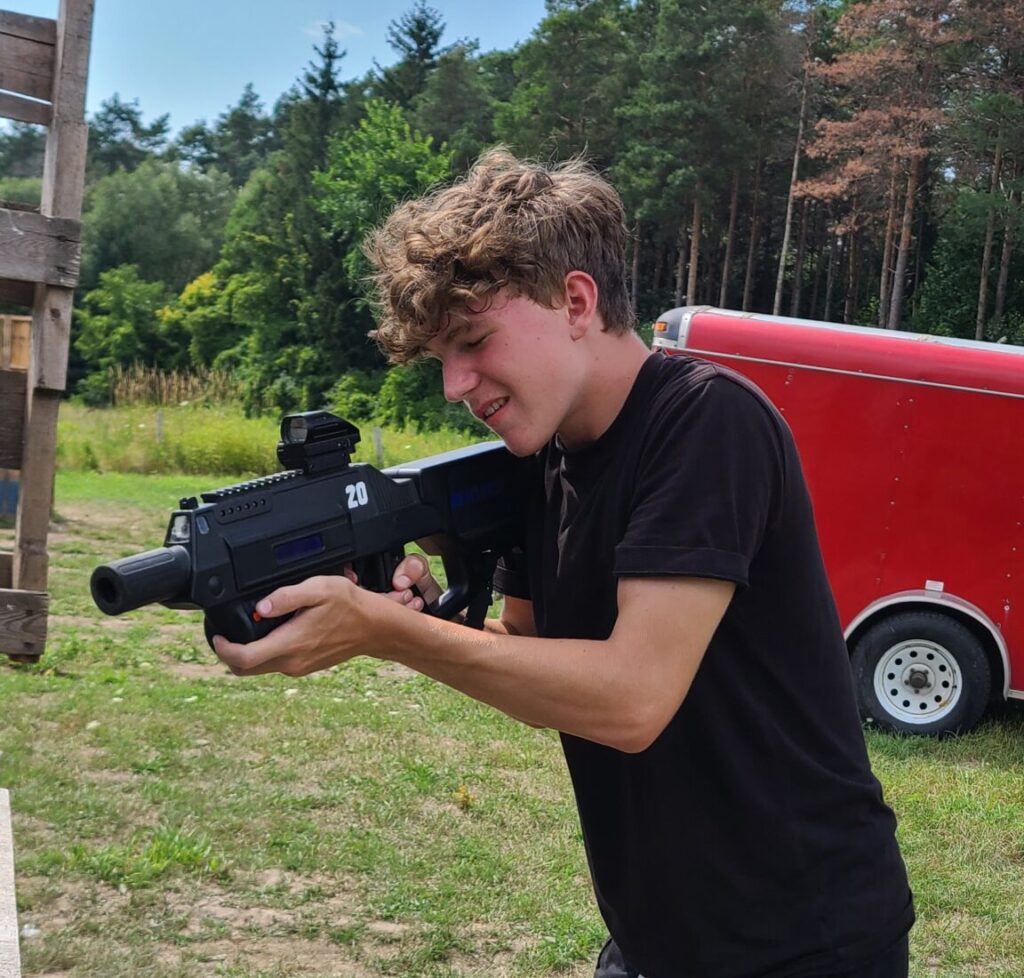 State-Of-The-Art Equipment
The Most Advanced Laser Tag Experience Built
Strategic and Competitive Based Missions

ARENA
Our Outdoor Venue is always evolving and provides a space with plenty of obstacles which offers the best laser tag experience.
ARMORY
Our armory houses hundreds of primary and secondary weapons. Grab extra gear like respawn boxes and grenades.

MISSION
Fight for domination, protect your troops, secure the hill, survive the apocalypse and many more missions.

DEPLOYMENT
Our Game Wardens can come to your Party or Event with our Mobile Services and portable pop-up arena.


Download our FREE APP Call Sign to enhance your live gaming experience and create a profile prior to visiting Battle City. 
You'll always use the same profile when you're deployed into a mission.
Track your stats, build your armory of weapons and interact with other Battle City players, just like you were playing a video-game.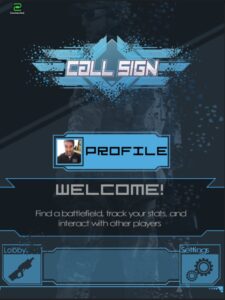 What Our Guests Have To Say