Laser Tag Party, Birthday, Group or Event Games or our Game Wardens can come to you with our Mobile Service.
Book Laser Tag at Battle City in Oshawa at our Outdoor Venue.
Admission fees can be found on our Pricing Page.
Information about our Outdoor Venue can be found on our About Page.
Birthday Party information can be found on our Birthday Party Page.
Team Building information can be found on our Group Function Page.
Information about reservations at your location can be found on our Mobile Services Page.
Afterpay Option
Spread function or party reservation fees over four interest-free payments over six weeks. There is an additional fee to use our Afterpay option.
No deposit is required when using Afterpay, as it is included in the payment plan. 
Age / Player Requirements
Players must be 8 years of age or older to participate in the laser tag experience.
Players also must be able to properly hold and operate our equipment without assistance.
Players under the required age or that are unable to operate our equipment will not be permitted to participate in the laser tag experience.
Book multiple games in one reservation by selecting "add another game" during the booking process.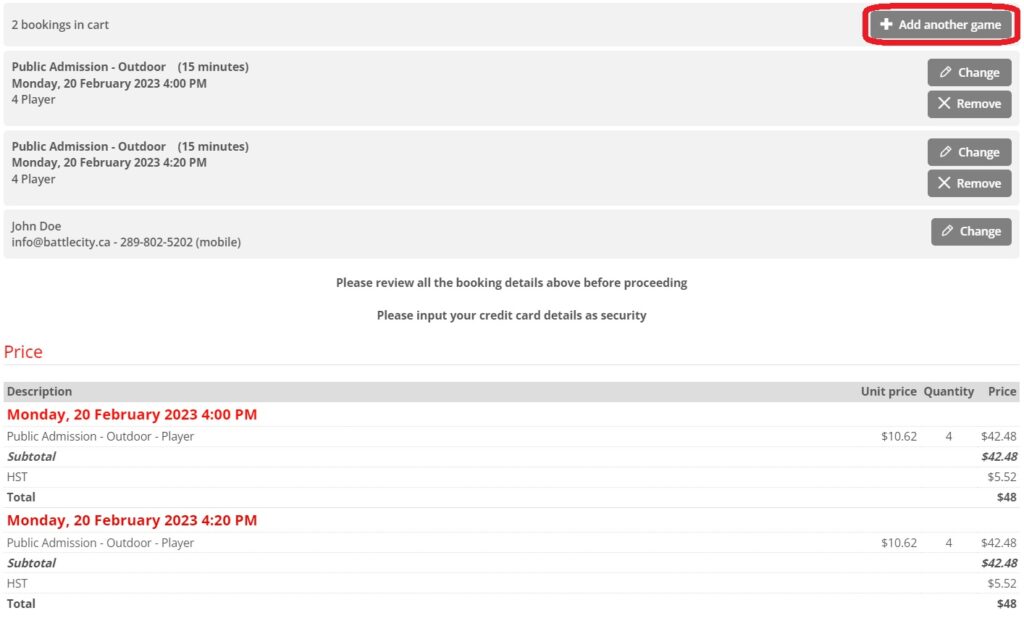 Download our FREE APP Call Sign to enhance your live gaming experience and create a profile prior to visiting Battle City. 
You'll always use the same profile when you're deployed into a mission.
Track your stats, build your armory of weapons and interact with other Battle City players, just like you were playing a video-game.